The General Data Protection Regulation (GDPR) which comes into force on 25th May 2018 will mean changes in the way companies gather, store and use information.
These changes do not affect the way we handle your information, it just makes it much easier for you to find out how we use it. Keeping your data safe and secure at all times is a top priority for us.
You do not need to do anything, we just need to make you aware of the new Privacy Policy and that you have access to it if you wish to find out more.
If you have any questions or wish to discuss or alter any of your information we hold on file, please call us on 01744 23456 or email us at sales@landsmotors.co.uk
It's likely that we'll need to update this Policy from time to time; you're welcome to come back and check it whenever you wish.
Who we are
L & S Motors (St Helens) Ltd is based at 148-152 Dentons Green Lane, Dentons Green, St Helens, Merseyside, WA10 6RA. VAT Registration Number: 153 3775 59
In this privacy policy references to 'we', 'us' or 'our' refer to L & S Motors (St Helens) Ltd. This notice will explain what information we collect about you and how we use it.
What information we collect about you
We take privacy seriously. When you contact us, we only collect the relevant information needed to provide our services.
We will never obtain information about you indirectly from sources outside our business.
Website:
When someone visits www.landsmotors.co.uk we use a third party service, Google Analytics, to collect standard internet log information and details of visitor behaviour patterns. We do this to find out things such as the number of visitors to the various parts of the site. This information is only processed in a way which does not identify anyone. We do not make, and do not allow Google to make, any attempt to find out the identities of those visiting our website. If we do want to collect personally identifiable information through our website, we will be up front about this. We will make it clear when we collect personal information and will explain what we intend to do with it.
Booking Repair, Servicing and MOT Appointments:
We request the minimum level of personally identifying information to run our business effectively. We collect this information during our face to face meetings and or telephone conversations with you. This is data you provide directly, (eg: your name, contact and vehicle details). We hold this information to allow us to pursue our legitimate interests.
Car Sales:
To meet our legal obligations, when you purchase a car from us, and or part exchange a vehicle, we collect personal information from you through completion of a New/Used Vehicle Sale/Purchase Invoice (eg, name, address, contact details and vehicle details).
If you are seeking finance for a car purchase we may also ask to see your passport, driving licence, utility bills and vehicle logbook (V5c) to confirm your identity or proof of ownership (for part exchanges). We would also ask you to provide copies to forward on with any finance applications.
Sharing Data with Third Parties:
In order to make certain services available to you (eg: finance applications), we are required to share your personal data with our Finance Service Provider, who is authorised and regulated by the Financial Conduct Authority.
Apart from our Finance Service Provider, we will not disclose your personal data to any other third party.
Marketing:
We do not undertake direct marketing with our customers. Our services are marketed through our website and by newspaper advertisements. We will never sell or rent our customer data to other organisations for marketing purposes.
CCTV:
Your image may be recorded on CCTV when you visit us. We use CCTV for security reasons and regularly delete the footage unless an incident or alleged incident requires investigation or action.
Data about Children:
We do not collect any type of information from a person known to be under the age of 16. If we become aware that we have accidentally collected information from a child, we will remove that information from our records as soon as feasibly possible (or obtain the necessary parental permission to retain it).
Legal basis for Processing Customer
We collect and use customers' personal data because is it necessary for:
the pursuit of our legitimate interests (as set out below);
the purposes of complying with our duties and exercising our rights under a contract for the sale of goods/services to a customer; or
complying with our legal obligations
In general, we would only rely on consent as a legal basis for processing personal data if it was in relation to sending direct marketing communications to customers via email or text message, (as already stated in the marketing section of this policy - we do not undertake direct marketing activity).
Customers have the right to withdraw consent at any time. Where consent is the only legal basis for processing, we will cease to process data after consent is withdrawn.
Our legitimate interests
The normal legal basis for processing customer data, is that it is necessary for the legitimate interests of L & S Motors (St Helens) Ltd, including:-
selling and supplying goods and services to our customers;
protecting customers, employees and other individuals and maintaining their safety, health and welfare;
understanding our customers' behaviour, activities, preferences, and needs;
improving existing products and services and developing new products and services;
complying with our legal and regulatory obligations;
preventing, investigating and detecting crime, fraud or anti-social behaviour and prosecuting offenders, including working with law enforcement agencies;
handling customer contacts, queries, complaints or disputes;
managing insurance claims by customers;
protecting L & S Motors (St Helens) Ltd, its employees and customers, by taking appropriate legal action against third parties who have committed criminal acts or are in breach of legal obligations to L & S Motors (St Helens) Ltd
effectively handling any legal claims or regulatory enforcement actions taken against L & S Motors (St Helens) Ltd and
- fulfilling our duties to our customers, colleagues, shareholders and other stakeholders.
Where we store your data
With the exception of our website, e-mail and On-line MOT system, L & S Motors (St Helens) Ltd, operates a manual booking and accounting system. All related paperwork is kept in locked cabinets in a locked room.
If you contact us directly via our e-mail address or via the 'enquiry form' on our website, we will endeavor to respond as soon as possible. We will hold e-mails until we have completed our business with you. E-mails are then archived and once a month reviewed and deleted. Access to our e-mail system is password protected.
With the exception of the above, In order to meet our legal/regulatory obligations, we will retain any information we have collected about you for up to 6 years. However, some data may have to be retained for longer.
Your Rights of Access to Your Data:
You have a right to obtain a copy of the personal information that we hold about you.
If you believe that any information held is incorrect or incomplete, you should contact us. Any information found to be incorrect or incomplete will be amended promptly.
You also have a right to "be forgotten", this means you can ask for the information which we hold about you to be deleted from our records.
Dispute Resolution/Contacting the Regulator
If you have any complaints regarding our compliance with this Policy, please contact us by email at sales@landsmotors.co.uk, or by post to 148-152 Dentons Green Lane, Dentons Green, St Helens, Merseyside, WA10 6RA, or by phone on 01744 23456. We will investigate and attempt to resolve complaints and disputes regarding use and disclosure of personal information in accordance with this Policy.
If you feel that your data has not been handled correctly, or you are unhappy with our response to any requests you have made to us regarding the use of your personal data, you have the right to lodge a complaint with the UK Regulator by contacting the Information Commissioner's Office (ICO) by contacting them or using the following web page https://ico.org.uk/concerns/
---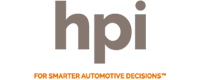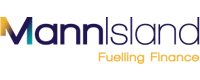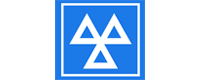 ---